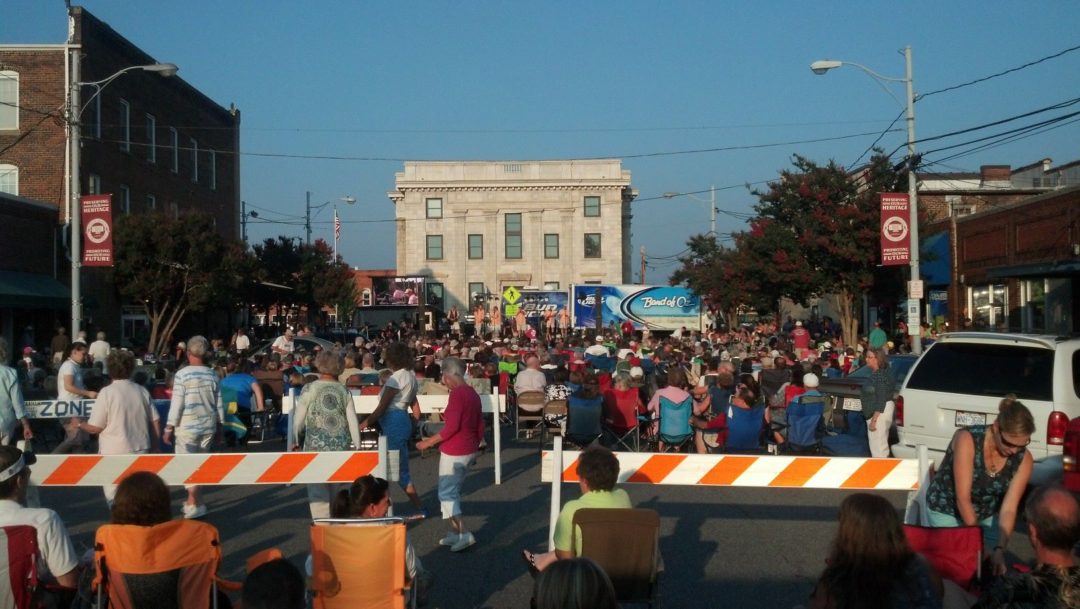 Graham has the most important key to success – passionate leaders. We encountered small business owners, entrepreneurs, town staff and officials, and nonprofit leaders who are all passionate about revitalizing Graham. The enthusiasm behind their application is what made Graham the 2017 Creative Give Back winner. The City of Graham asked for assistance to develop a framework for the implementation and operation of a Community Development/Revolving Loan Fund and programs to support entrepreneurship initiatives.
We started the process with a tour of downtown, to see firsthand the history and architecture and to talk with business owners. We then distributed an online survey to the Graham Area Business Association and interviewed other business leaders. From the survey and interviews, we learned the types of assistance businesses need, who they contact for assistance, and their perceptions of downtown Graham as a business location.
Downtown is big business for Graham. The consulting team estimated the economic impact of the businesses in a portion of downtown to be 1,229 direct and indirect jobs, and more than $69 million in direct economic impact. After gathering local input, conducting analysis, and gathering best practices, the consulting team recommended a set of new grants, incentives, financing tools, programs, and initiatives that will support building redevelopment and entrepreneurial start-ups. We encourage a full read of this report to understand the context of the recommendations and how they will contribute to economic growth in Graham.
Summary of Recommendations
• Create a Revolving Loan Fund
• Base new incentive grants on net new taxable investment
• Waive some city fees for developers and small businesses
• Implement an economic gardening approach to small business development
• Increase awareness and marketing
• Leverage partner agencies to support small business growth
• Implement new grant programs for signage, design, rent subsidies, and events
• Be a good partner (WiFi, streetscape, parking enforcement)
• Support an entrepreneur education tuition reimbursement program